It's sweater season. These ones are my favorites. Top with a pair of boots and a dark caramel corduroy pencil skirt.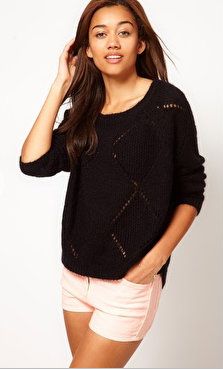 ASOS River Island Pointelle Sweater
. Okay it's like $60, but have you ever seen such an effortlessly polished cozy sweater in your life? I haven't. Gotta love aspiration window shopping.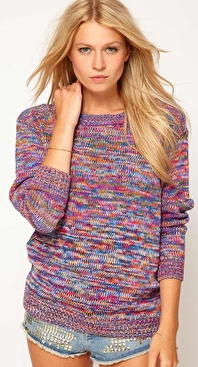 ASOS Boyfriend Sweater in Bright Yarn
. Also pricier. Also crazy adorable. Doesn't it crack you up that ASOS styles their sweaters with shorts? I think actually think it looks super chic. It's not exactly practical for Summer or Fall but somehow manages to look breezy and pulled-together.
Modcloth Sea Worthy of You Top
. This would be at home with Long Island Medium marathons, pajama pants and Celeastial Seasonings or a lunch date with mushroom risotto and a glass of zinfandel.
Every time I step outside this time of year I can't help but grin. Something about the way the light looks and the smell of dead leaves.